Beautiful cube Aquarium display from Greece under Atlantik Compact.
Last March we posted an article about about Kostas cube reef aquarium.
We have exciting updated info and photos that Kostas was very kind to send to us and today we want to share with you.
Kostas has set a cube tank 64 x 64 x 64 cm / 25″ x 25″ x 25″ with LPS and SPS corals.
He is running an Atlantik Compact v2.1 unit to prevent heating and get the right amount of light needed for his corals.
The result is spectacular!
The tank is also running a wave maker.
Client's testimonial:
"Hello from Athens, Greece. My name is Kostas. I have been in touch in the past. I have a 250l cube tank with an Orphek Atlantik Compact running about a year. The results are incredible.(see photos attached)".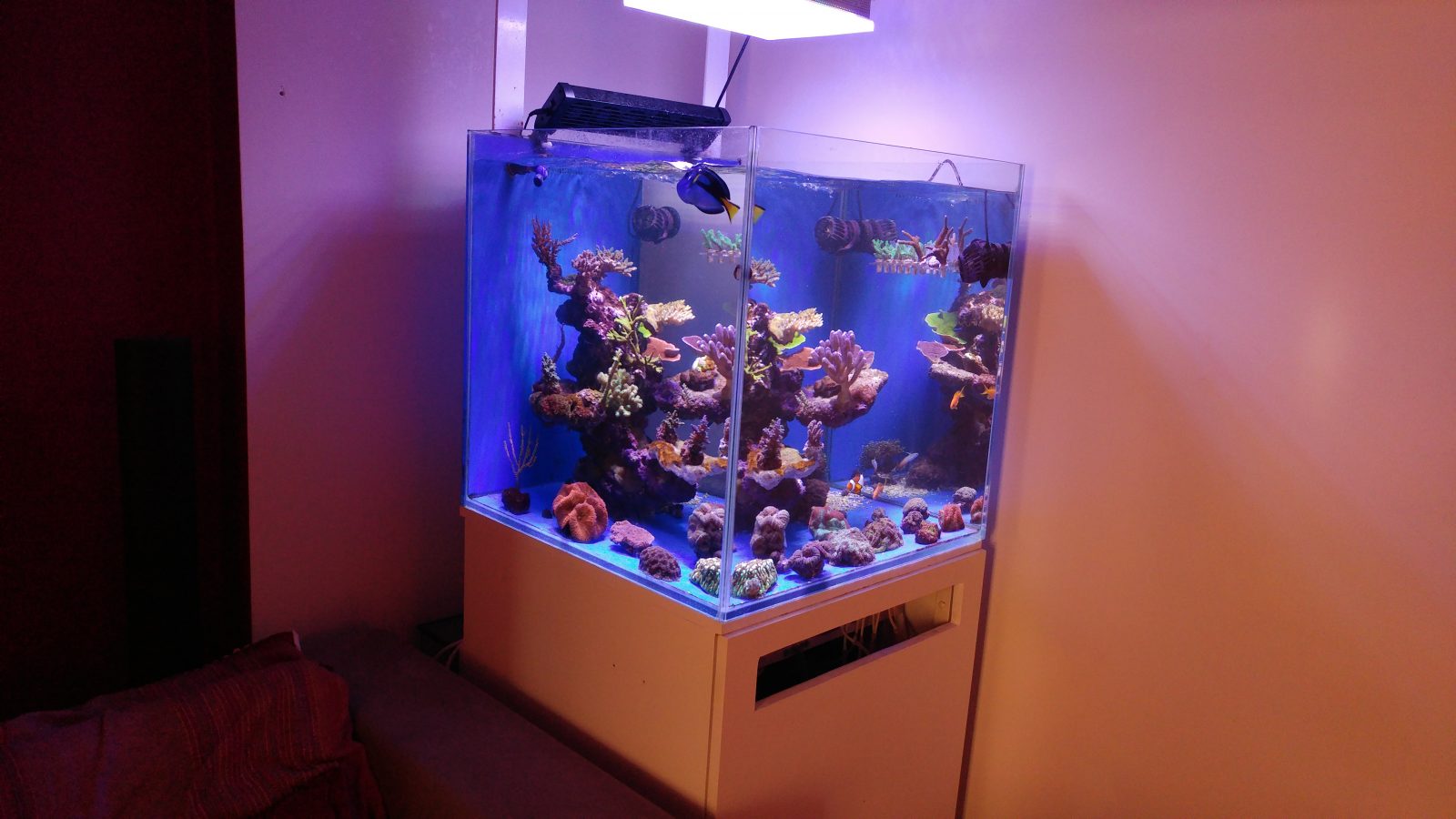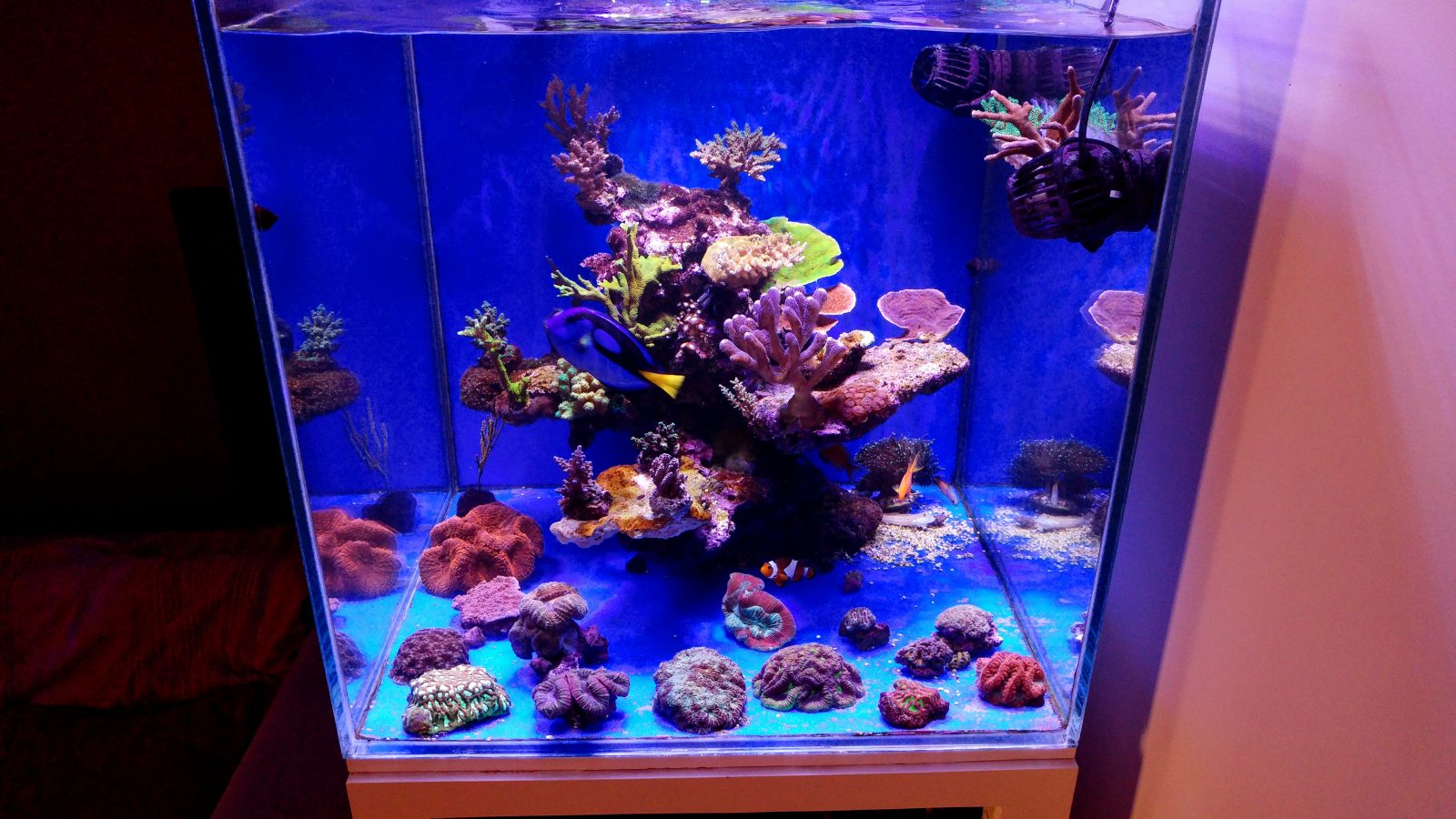 More details about his Orphek experience:
"My tank was set up last November. I run the Orphek Atlantic Compact from the begining.
My tank dimensions are 64cm x 64cm x 64cm.
I also have a sump(about 85litres), which includes basically a skimmer, a biopellet reactor, a gfo reactor and a dosing pump.
Most of the corals were introduced in the aquarium on February-March of 2017, where I started seeing a bit of difference in growing about a month later.
Program of the Atlantik Orphek:
Channel one 8hours dimmable up to 70%
Channel two 12hours dimmable up to 100%
Channel three 8hours dimmable up to 70%
Channel four 8hours dimmable up to 65%
Regarding the new Atlantik V4 Compact, I will have to postopone the order until the first few months of 2018, when the new tank will be ready.
By the way its a very good price and I wouldn't even thinking buying another led for my new tank.
Attached you will find more photos of the aquarium and the corals growth.
Best regards,
Kostas"
Check here the outstanding coral growth results he is getting with his Orphek light!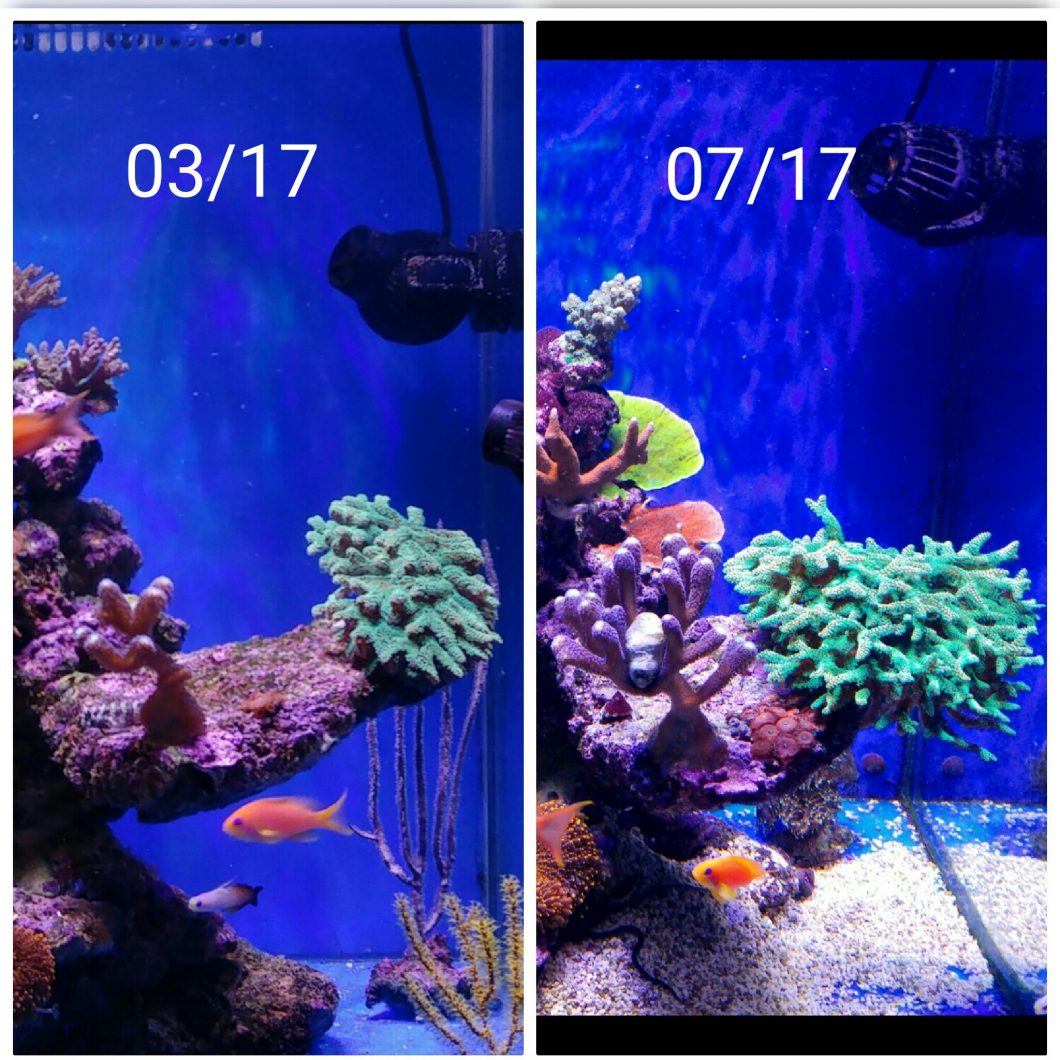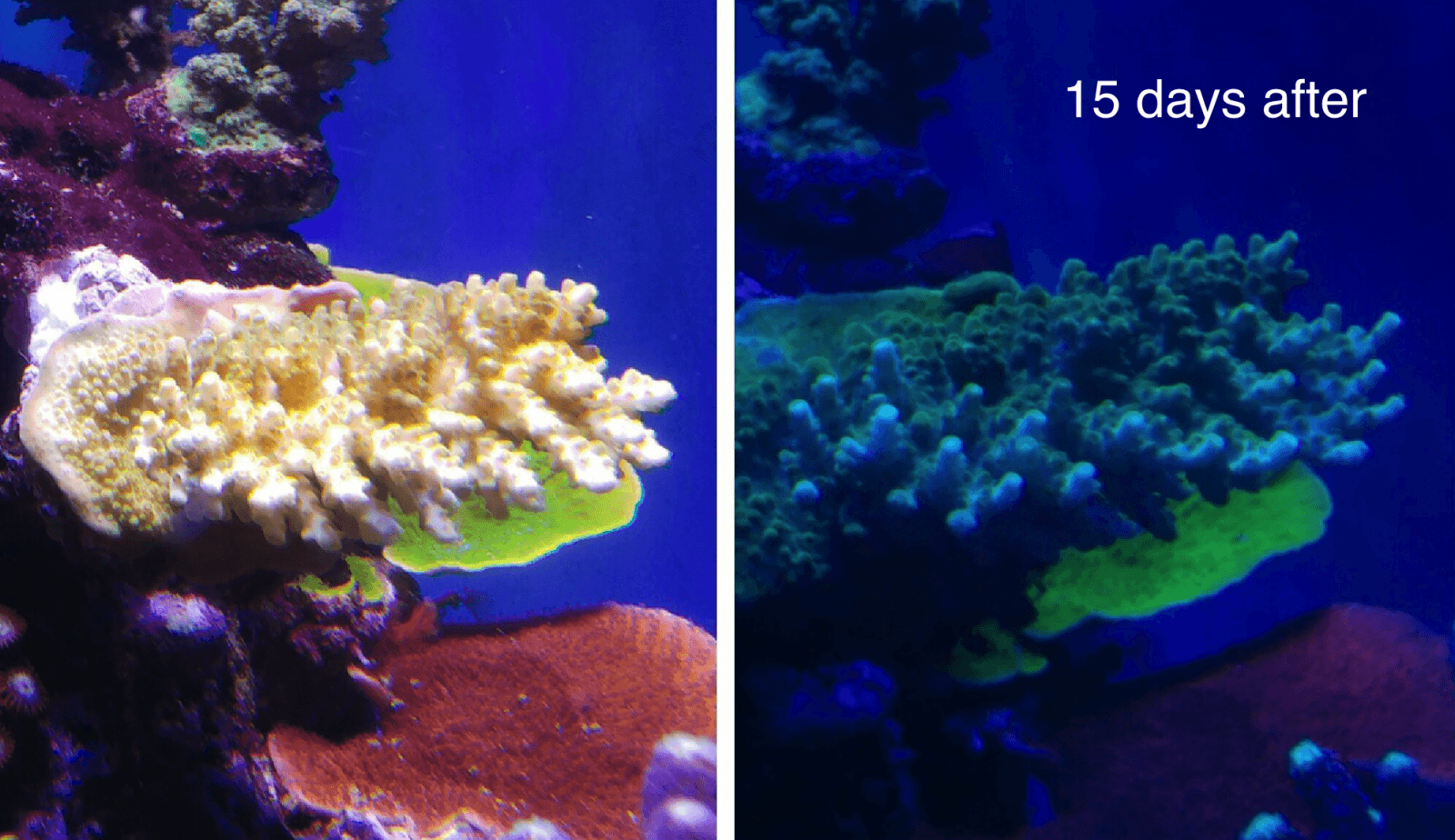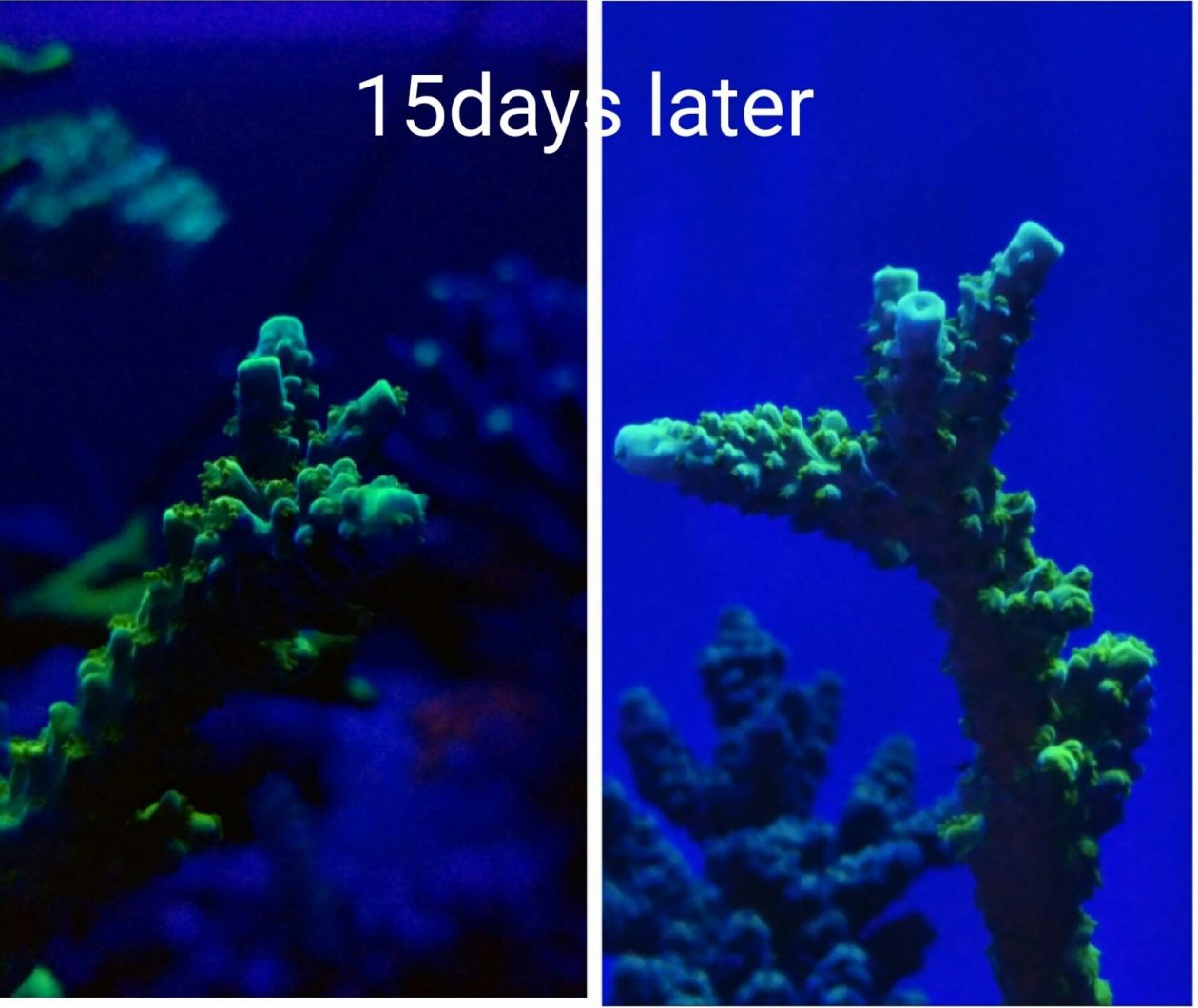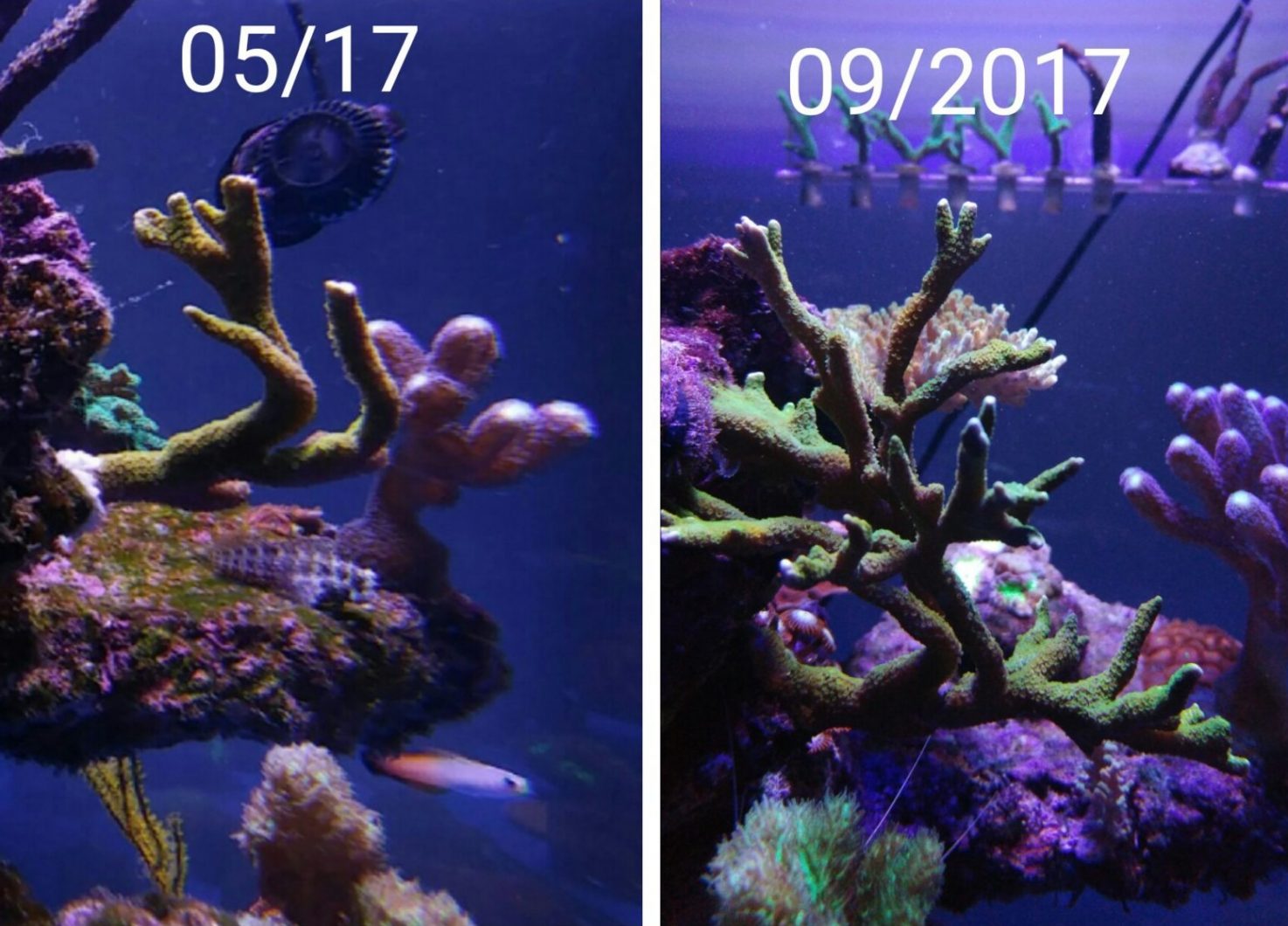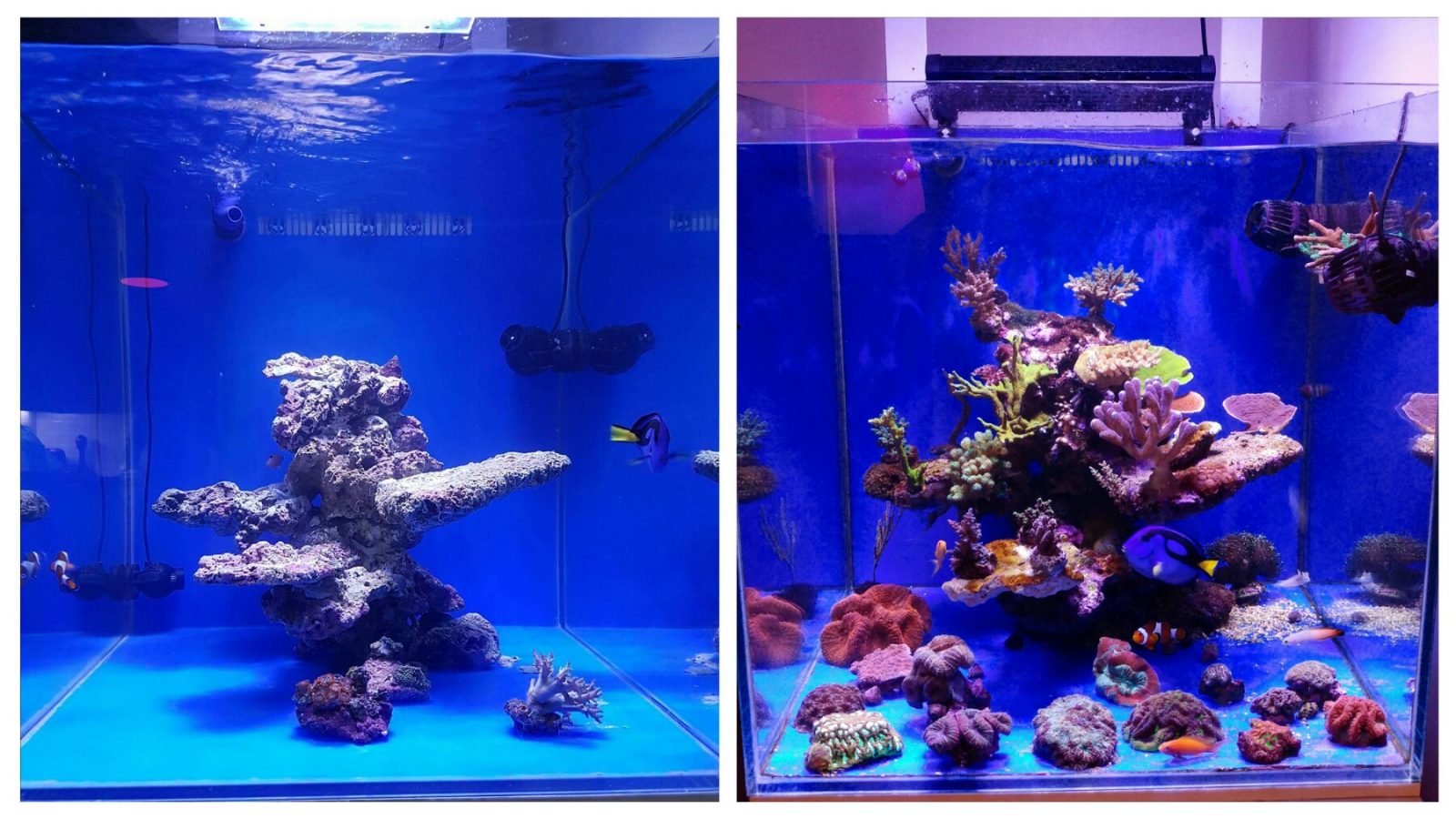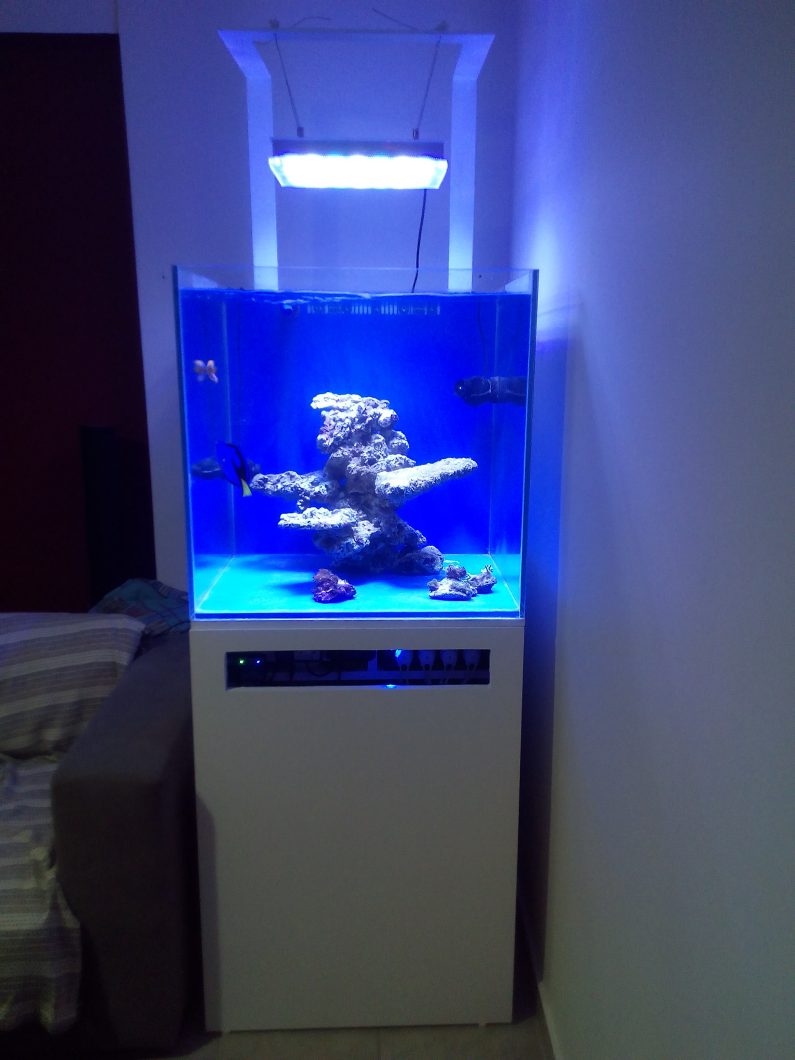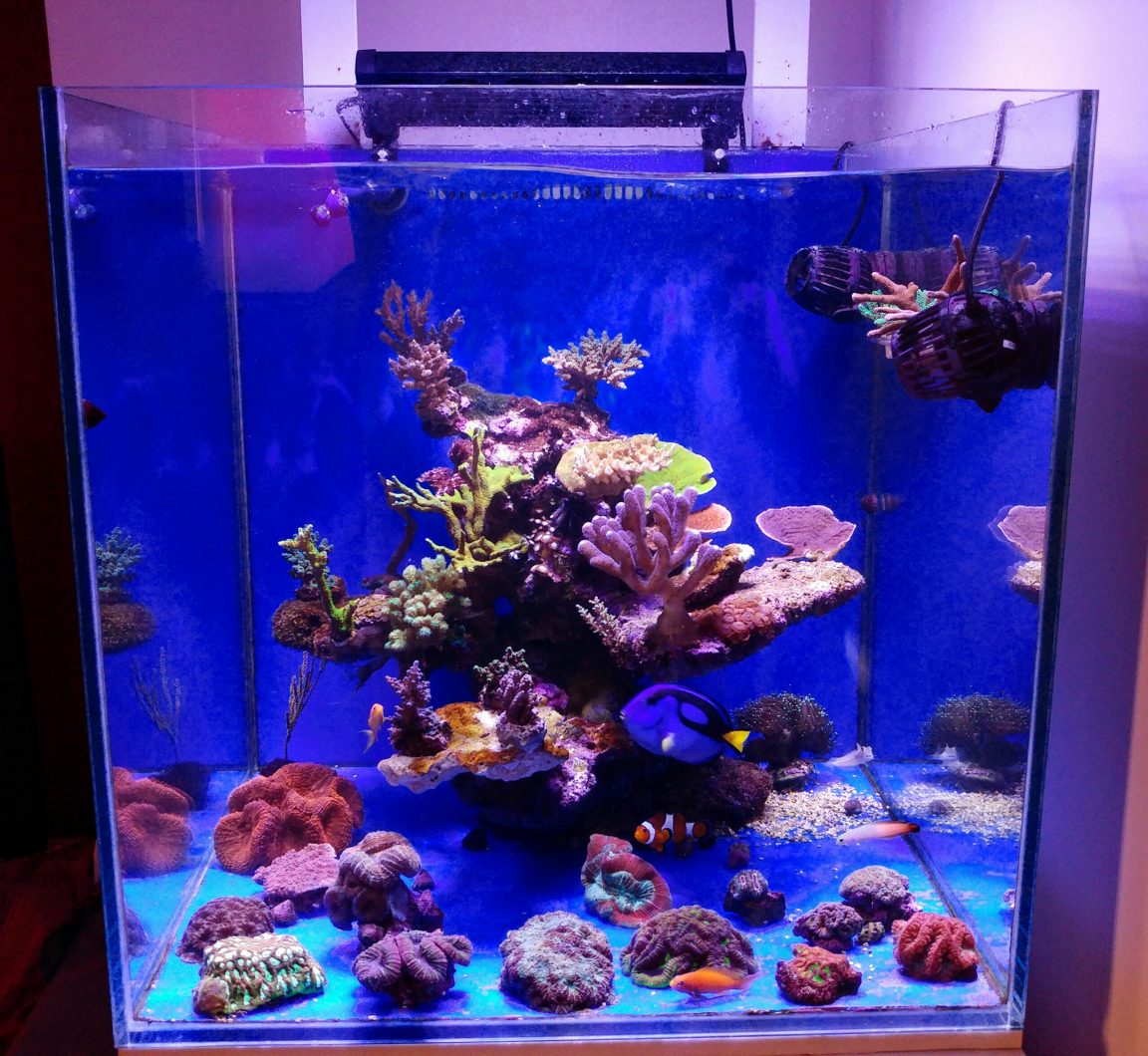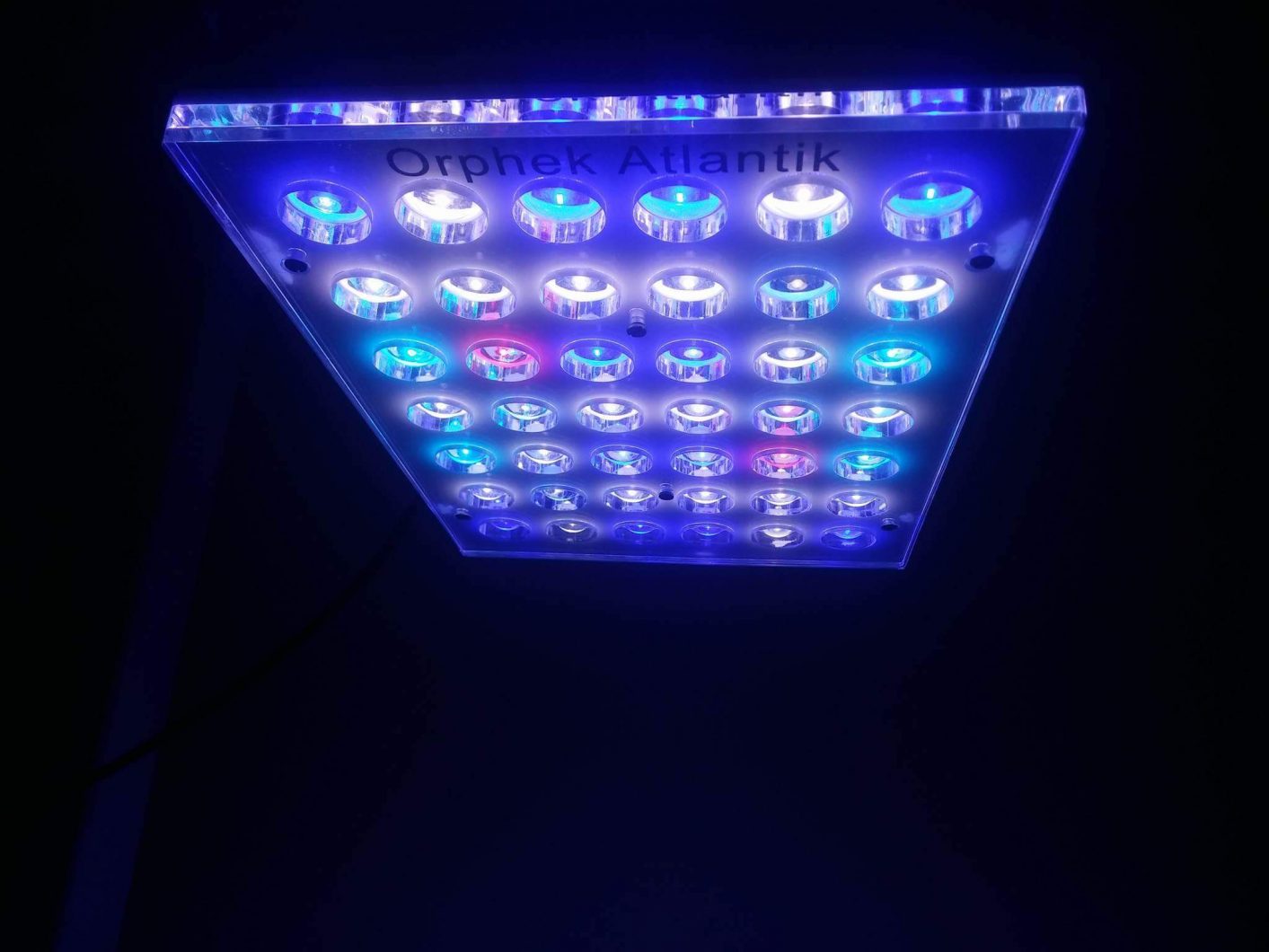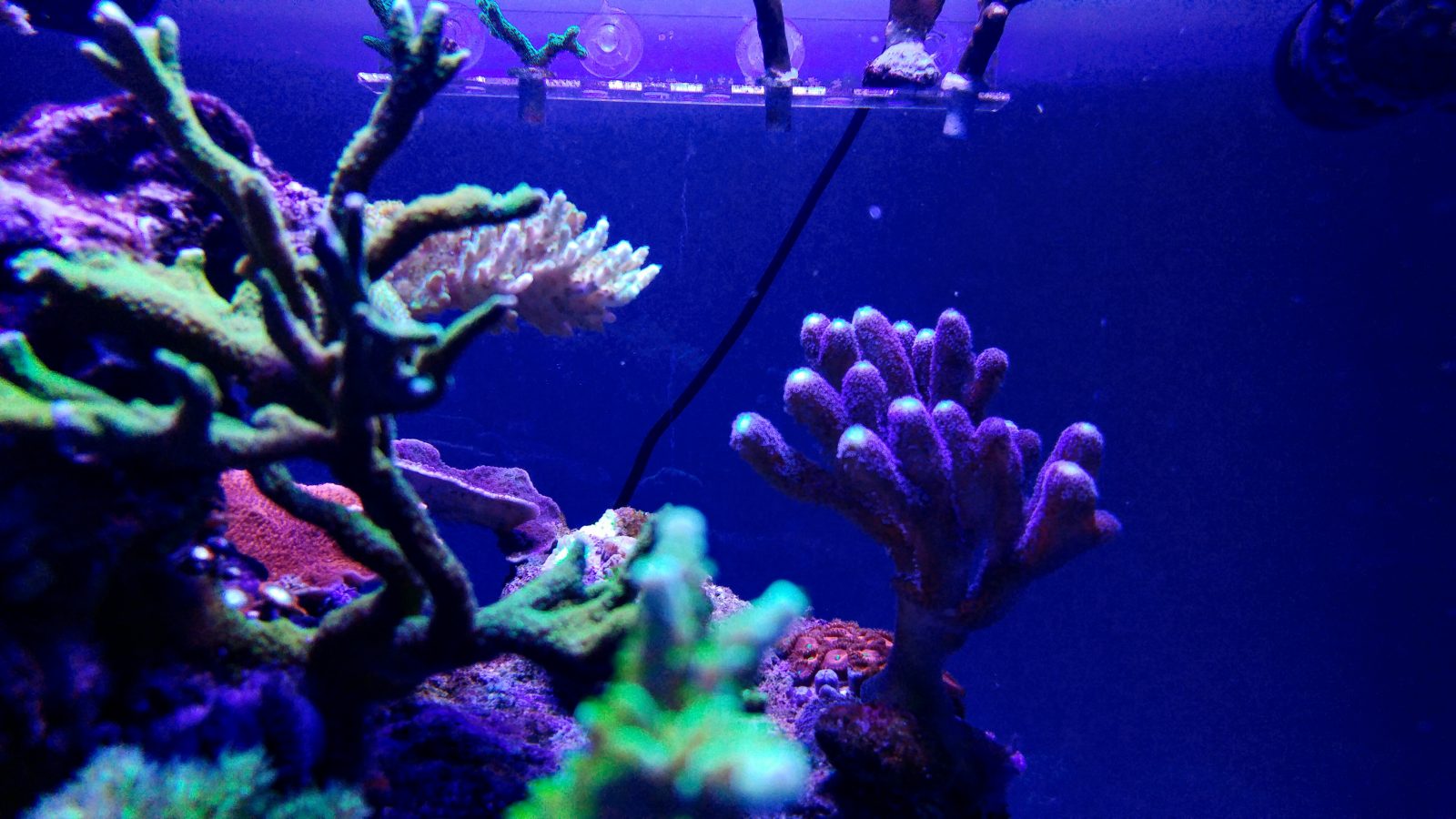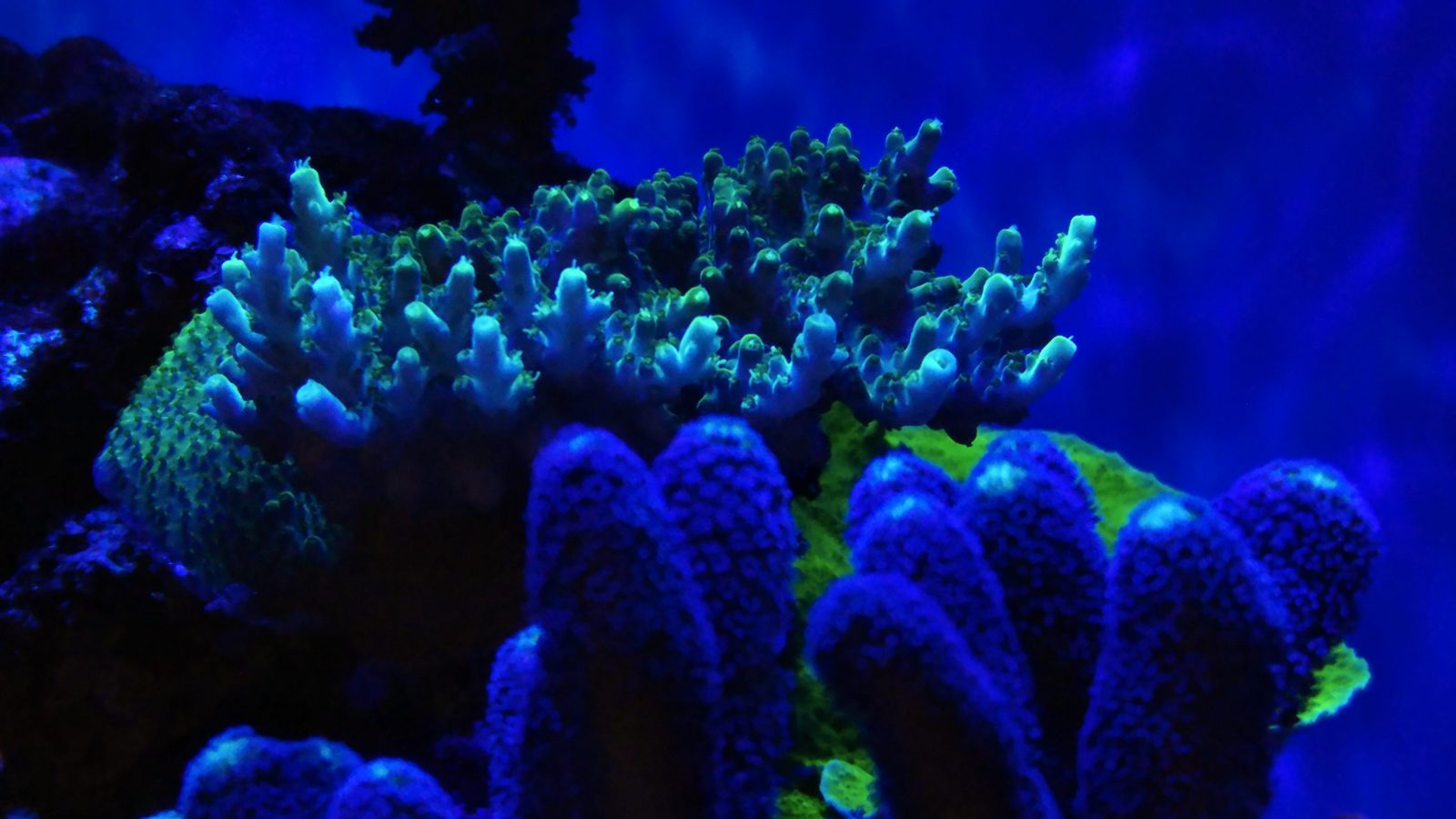 Orphek has launched a new version of the Atlantik V4 Compact – find here all about it!
Atlantik V4 Compact Aquarium LED Lighting
---
New Orphek Atlantik V4 Compact Reef LED Lighting For Optimal Coral Growth and Color.
For Aquarium size of 39? x 27?/ 100 x 70cm.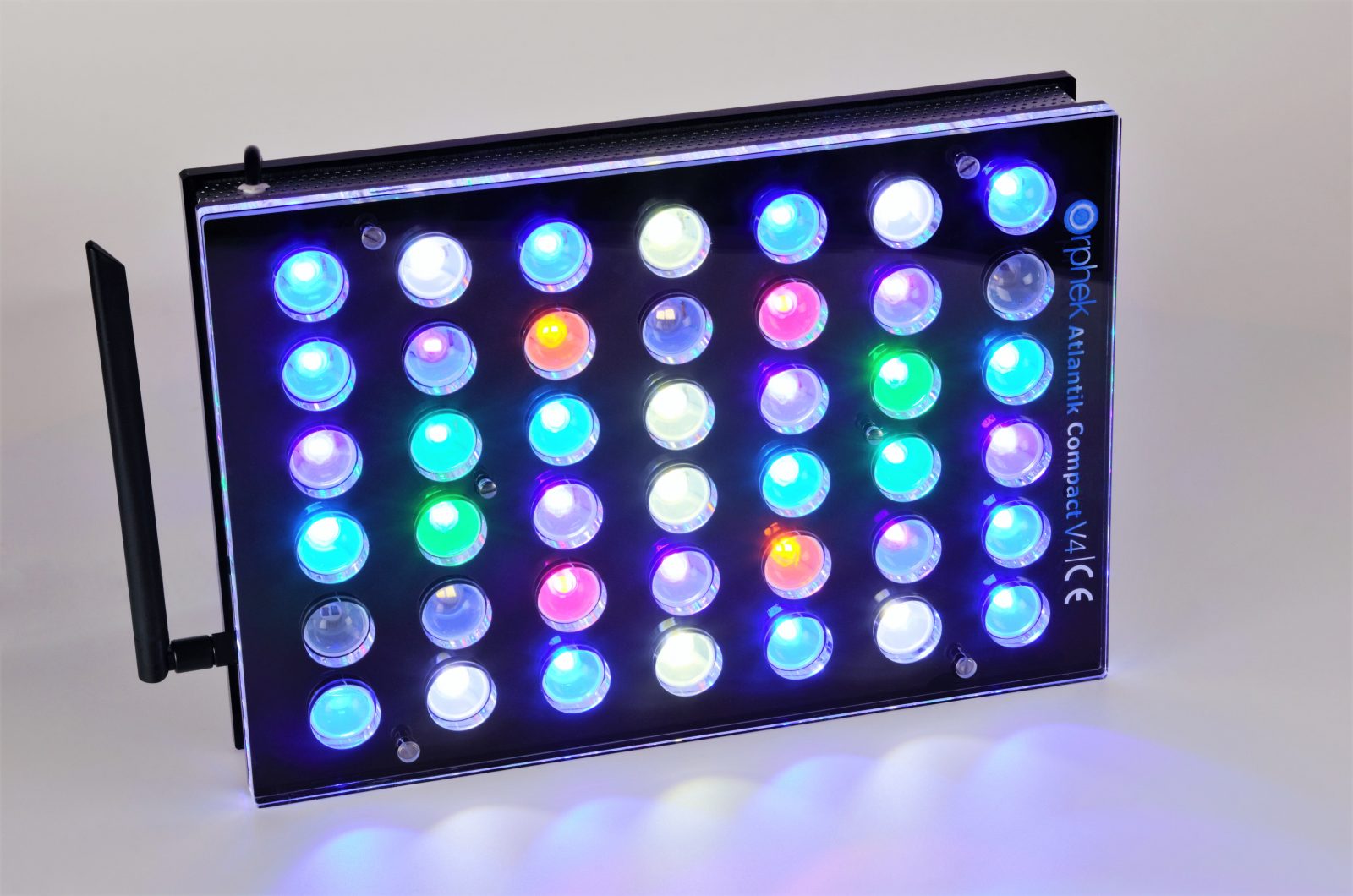 LEDS
CHECK THE NEW SPECTRUM FOR OPTIMAL CORAL BEAUTY, GROWTH, COLOR & HEALTH!
New 42 customized high efficiency 5w Dual-Chip power LEDs – a total of 84 individual LEDs.
New 16 different types of Dual chip wide range LEDs. 380nm UV to 850nm Infra red!
First company to introduce the Infra red 850nm
New Spectrum for better coral growth, color, and health.
Four separate control and programming channels.
Why the New ATLANTIK V4 / ATLANTIK V4 Compact is the best product Orphek has produced today?
16 new types of custom made dual core LEDs in the nanometer range from 380nm to 850nm.
Renders most natural appearance to the tank form 10K to 50K
Provides enough RED and IR LEDs needed
Contains Full dimming capacity in all channels, 0-100% with progressive dimming.
Provides IoT technology & Free apps available (App Store & Google play)
Gives the ability to control and program 200+ individual units!
Provides the best: PAR/PUR per watt; Highest Spectrum output; and Highest efficiency power supply.
---
Parakaló (?????????) Kostas and we hope you will keep us posted with the development of your corals!
If you are also from Europe or any country around the globe and you are also wishing to:
Improve the quality of life of your corals and marine species
Install a neat and easy to clean fixture
Own not only a conceptual design LED light solution, but a true color & growth technology
We will be very happy to find the best Orphek LED Lights for your tank.
Also if you wish to know more details about our Atlantik Compact unit, Email us to contact@orphek.com and we will help get you started! You can also reach us by filling our form.
By the way, we all want to see your tank displayed here in our website!