CORAL COLOR and  FAST GROWTH = PR72 AND WATER CHEMISTRY
The PR72 LED Pendant is one of Orphek's latest products recently unveiled at MACNA 2012.  This milestone was fueled by Orphek's desire to produce an affordable dimmable LED pendant which would fulfill the needs of many reefkeepers without sacrificing PAR/PUR values.
The PR72 uses the same high technology LEDs found in their best selling LED pendant, the PR156.  It comes equipped with a RJ45 cable that will interface with the Neptune VDM Lighting Module for no extra charge.
Using our advanced PR156 LED technology allows the PR72 to penetrate tanks 28 inches in depth with enough PAR/PUR to support all coral growth.  PAR tests were carried out on the PR72 at the recent MACNA Conference in Dallas, Texas and the results were stunning
With proper calcium, dKH, magnesium and other needed water chemistry maintained; your corals will grow at a rapid pace due to the intensity of our LEDs, and the focus we place on tuning our LEDs to produce the spectral curves corals best respond to. Corals will color up faster because our high technology LED lighting triggers rapid growth of zooxanthellae which gives corals their beautiful colors and is a necessary component for their survival and growth.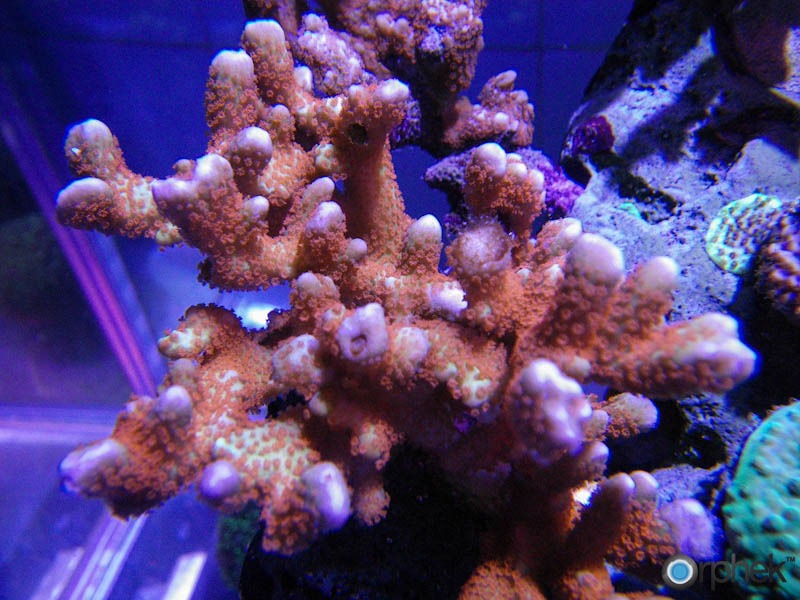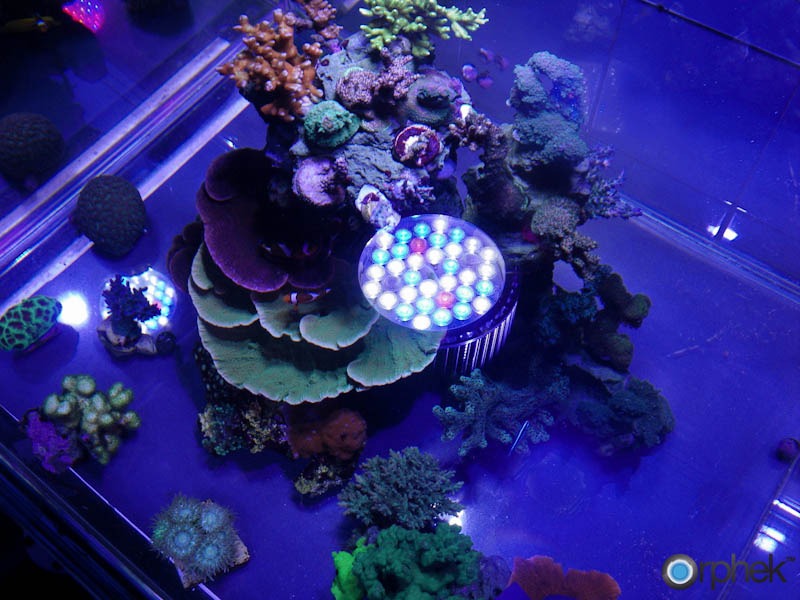 One PR72 will effectively cover a 20" x 20" x 24" tank providing ideal PAR/PUR levels for all coral inhabitants.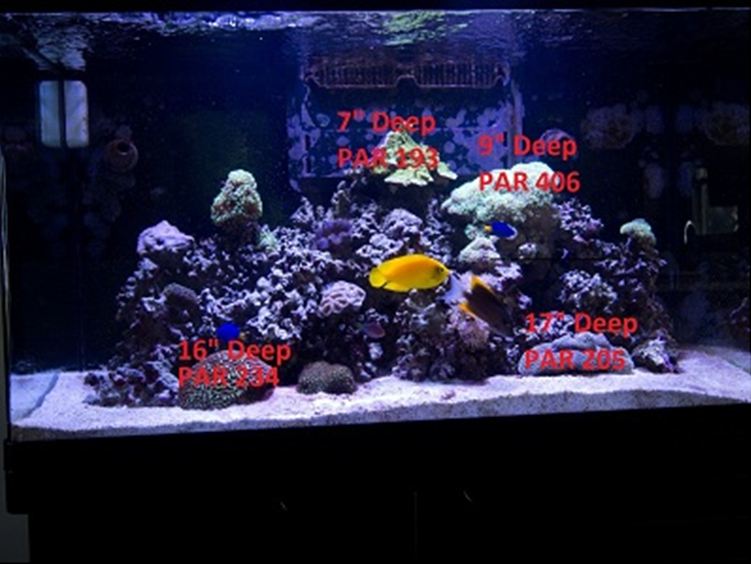 INITIAL PAR TESTING ON THE ORPHEK PR72 DIMMABLE LED PENDANT
Latest PAR tests on the Orphek PR72 have been quite impressive.  The test aquarium (37.5 x 16.5 x 22.5 in inches) features two PR72 pendants hung at 13.5 inch centers above the aquarium with the lenses at 14 inches from the water surface.  Not shown is the PAR reading of 919 taken at the water's surface which is 14" below the pendant's lens.  The center PAR reading of 193 was taken directly in the center of the pendants.  If we add 14" (distance from pendant lens to water surface) to the lower right reading of 205 taken at 17" aquarium depth, the PAR reading of 205 is quite impressive at 31" of total distance from the Quantum sensor.
To better understand the importance of PAR/PUR relationship with spectral quality please read here.