Orphek has launched a new series of Atlantik for 2016/2017 ; it is the Internet of Things series where all Atlantik Plus models can wirelessly connect to the same master gateway.
This allows the user to select from a wide range of Atlantik series products that can easily be integrated into one master controller with the touch of a button.  The controller can be your tablet or smart phone.  Each Atlantik plus model uses the same app and will seamlessly work with all plus models.
In the example below, this tank could have SPS coral on one side and LPS and soft coral on the opposite side.  Each light can be programmed separately by the same controller to fill the lighting needs of the coral.
A few examples are shown below.
180 gallon tank, 72 x 24 x 24 inches
2 Orphek Atlantik v3 Plus .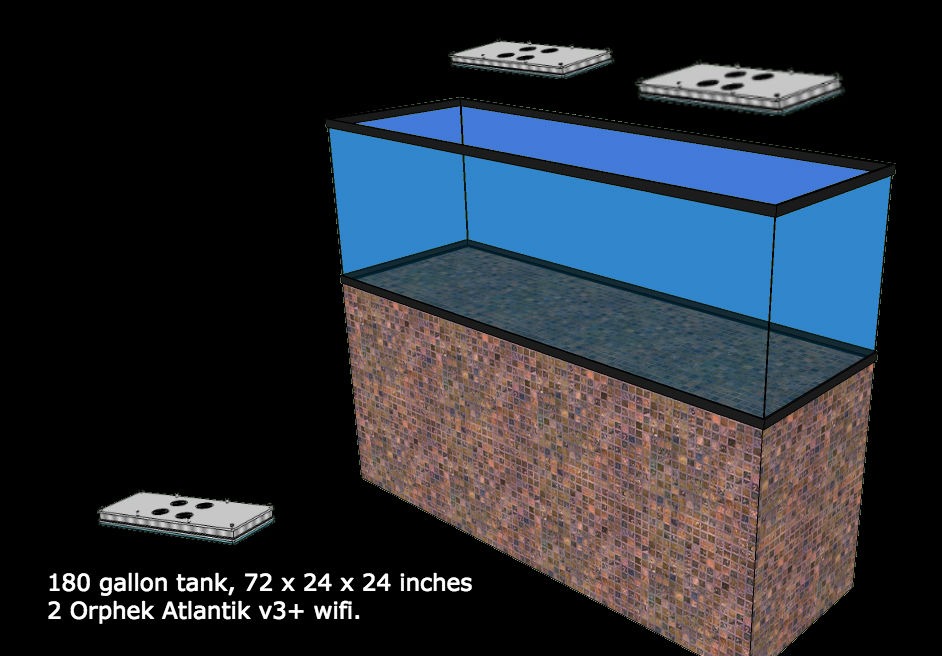 120 gallon, 48 x 24 x 24 inches
Left: Atlantik v3+ wifi.     Right: 2 Atlantik v3+ Compact.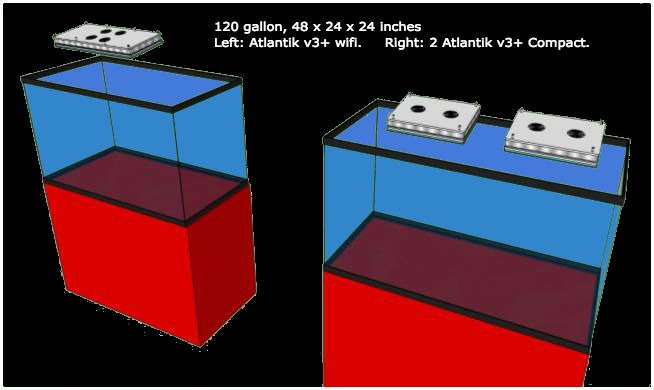 60 gallon cube, 24 x 24 x 24 inches.
Left: Atlantik P v3+      Right: Atlantik v3+ Compact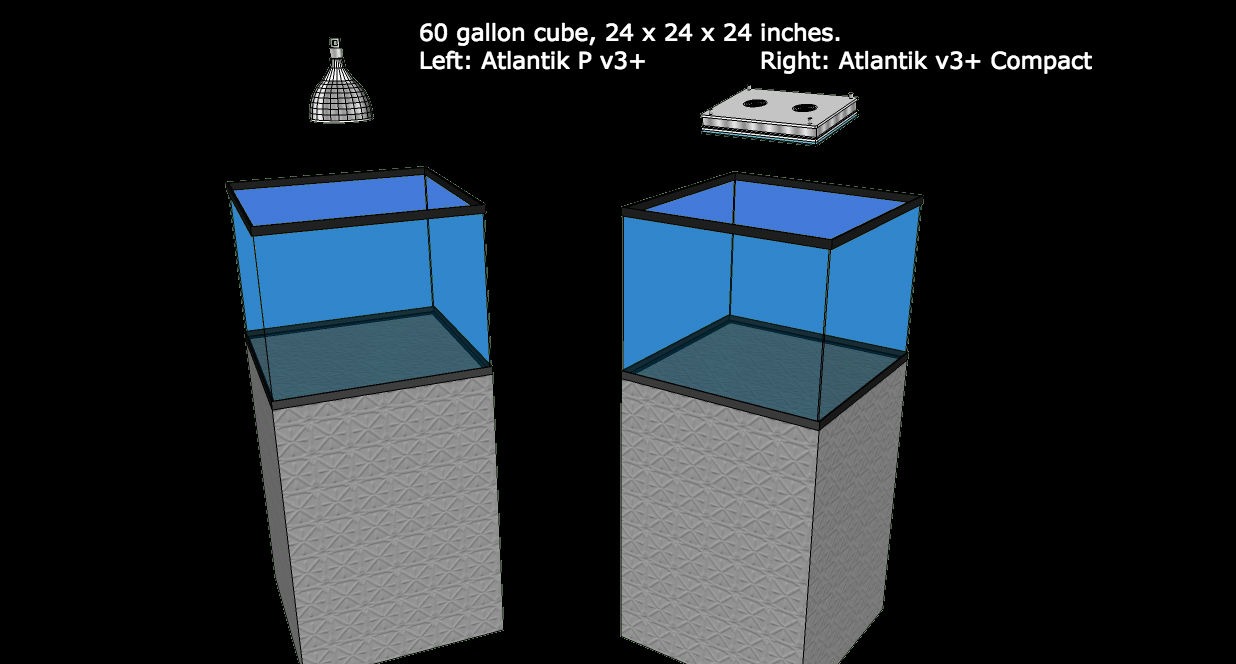 The above illustrates just a few examples but the possibilities are many.  The Atlantik Plus models that are available which can integrate with each other are shown below.