Recently we have been receiving a lot of feedback from our French speaking clients. Today we are happy to share with you a picture taken by our Belgium client Loïc who was kind enough to provide not only the photo, but send us all the details of his tank.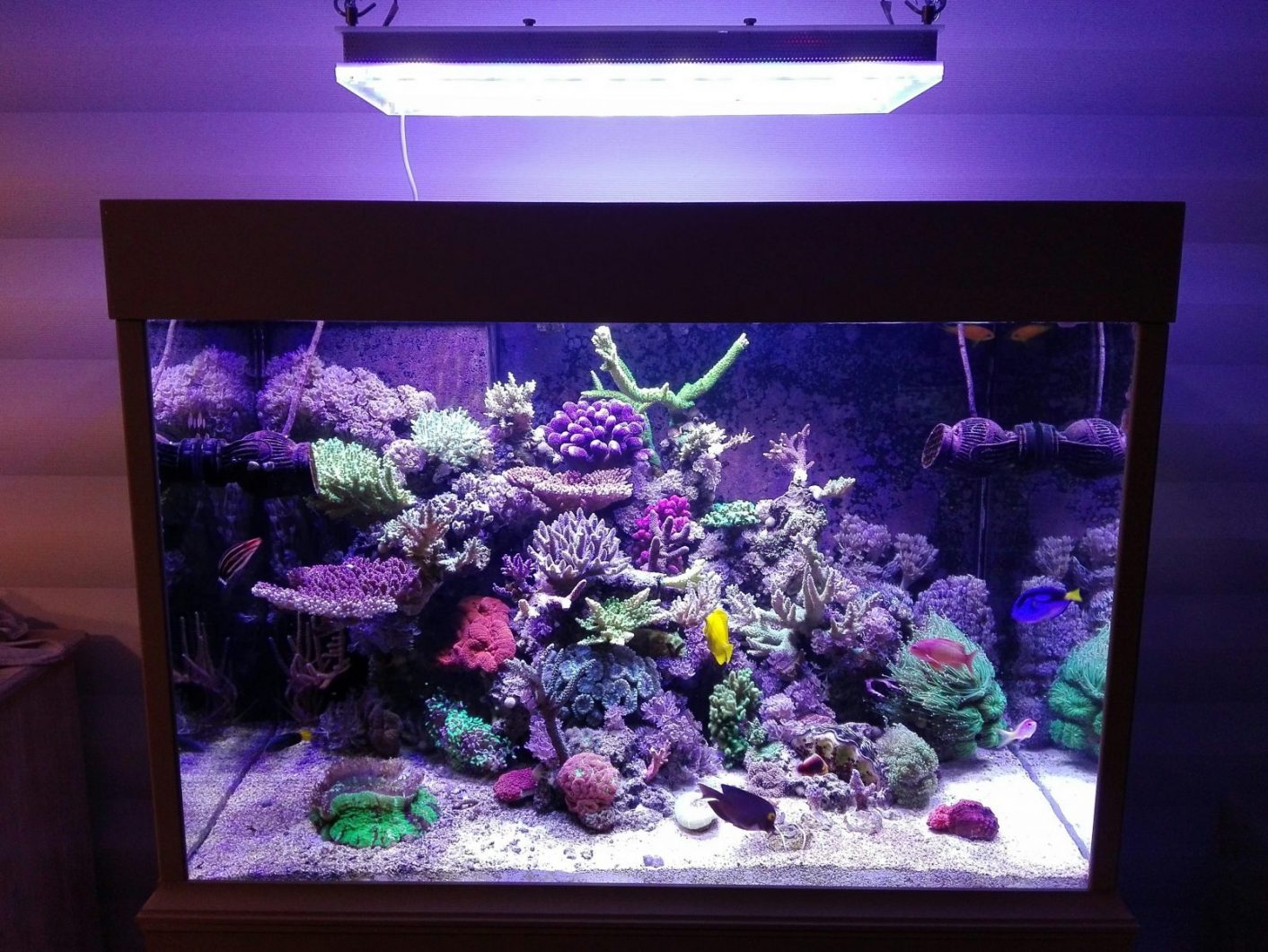 Tank size: 90 x 60 x 60cm / 35" x 23.4" x 23.4"
Return pump: Aqua Medic Eco Runner 3700.
Skimmer: Deltec SC1455
Water movement: 2 x Tunze 6095 Pumps
Lighting: Orphek Atlantik V2.1
Dosing: ATI Calcium Reactor fed by Grotech SP 4800
Tank was set in July 2015 using the 14 start up plan by ZEOvit. Since then it has been running full ZEO.
Merci Loïc and we hope you will keep us posted with the development of your corals.
If you are also from Europe or any country around the globe and you are also wishing to:
Improve the quality of life of your corals and marine species
Install a neat and easy to clean fixture
Own not only a conceptual design LED light solution, but a true color & growth technology
We will be very happy to find the best Orphek LED Lights for your tank.
Email us to  contact@orphek.com and we will help get you started! You can also reach us by filling our form.
By the way, we all want to see your tank displayed here in our website!