I upgraded from my Orphek Atlantik V21.b to the new Atlantik V4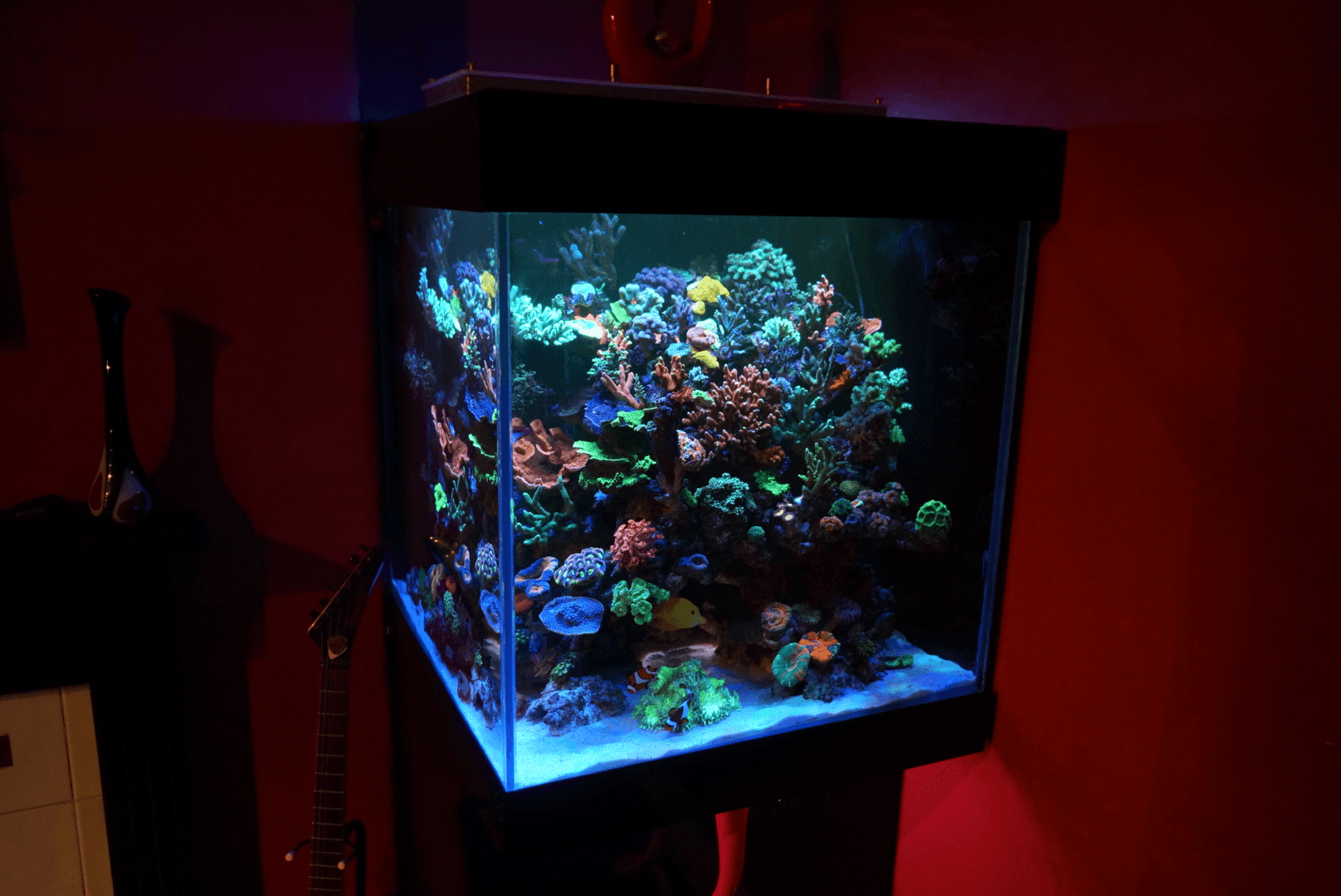 No project is too big or too small for Orphek! That is why today we want to share with you this beautiful cube reef tank from Scotland!
Bryan is a very active reefer as a member of ultimate reef website and several of the Facebook forums and he also moderates and runs the marine aquariums Scotland page.
We were very happy to receive his beautiful photos and his kindest compliments about our Atlantiks reef LED lighting solutions.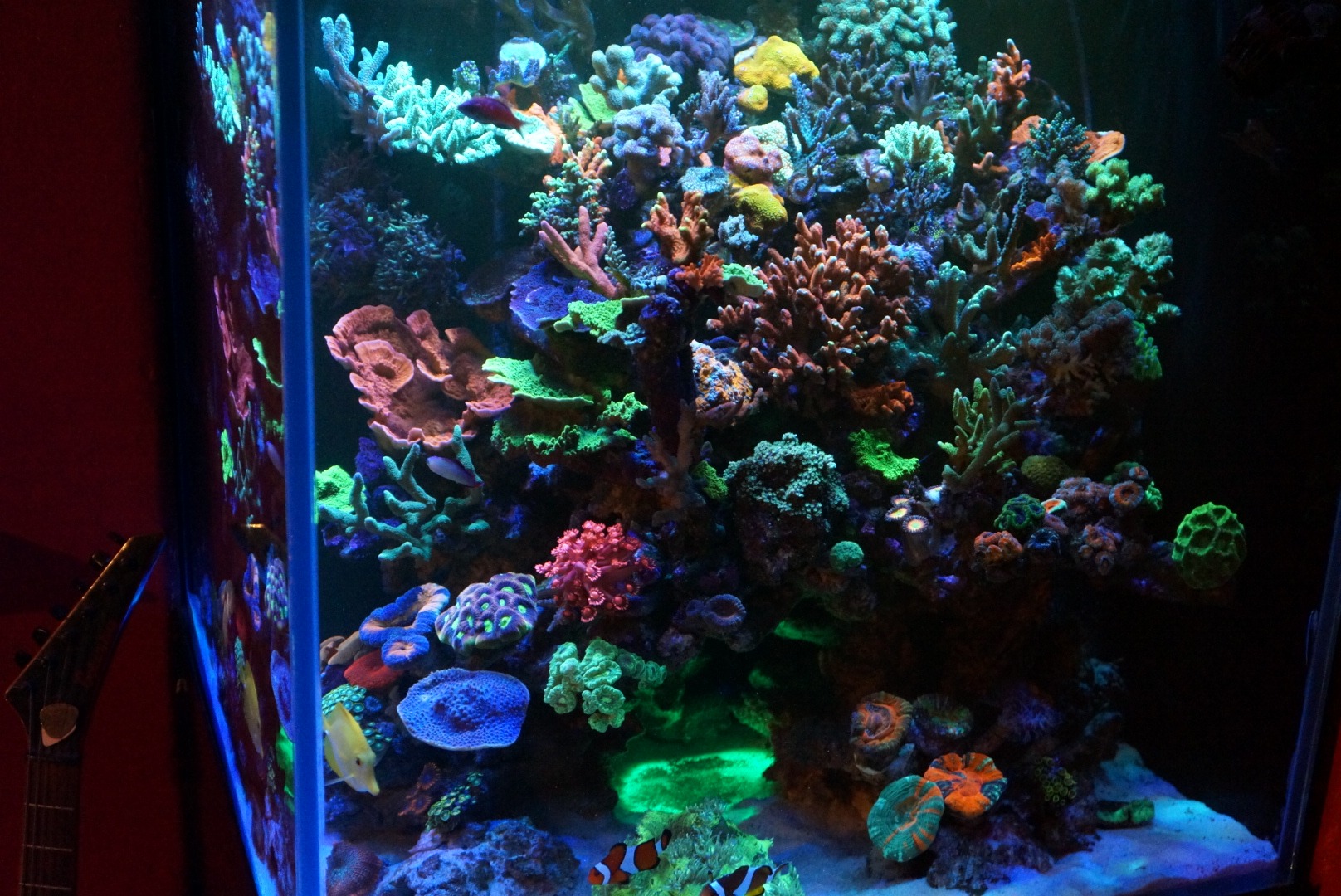 He has 2 aquariums, but today we are displaying the 80x80x80cm cube tank that was started around 16 months ago using ceramic rock
as he wanted to avoid any unexpected hitchhikers or pests (he sent a picture of the tank ceramic when 1st started) it is run on the fauna marine balling light method being dosed by a Pacific Sun Kore 5th doser.
For filtration he uses a algae scrubber and cheato algae and endeavor to keep it as simple as possible.
Water movement has always been a big challenge because the dimensions and the density of the corals but currently
He uses 1 Maxpect gyre x 130,  2 Tunze 6015, as well as a Jebao rw4 and a closed loop pump at the rear of the tank.
Heating is provided by a Aqua Medic 300w titanium heater and temperature controller.
Take a look at the beautiful colors!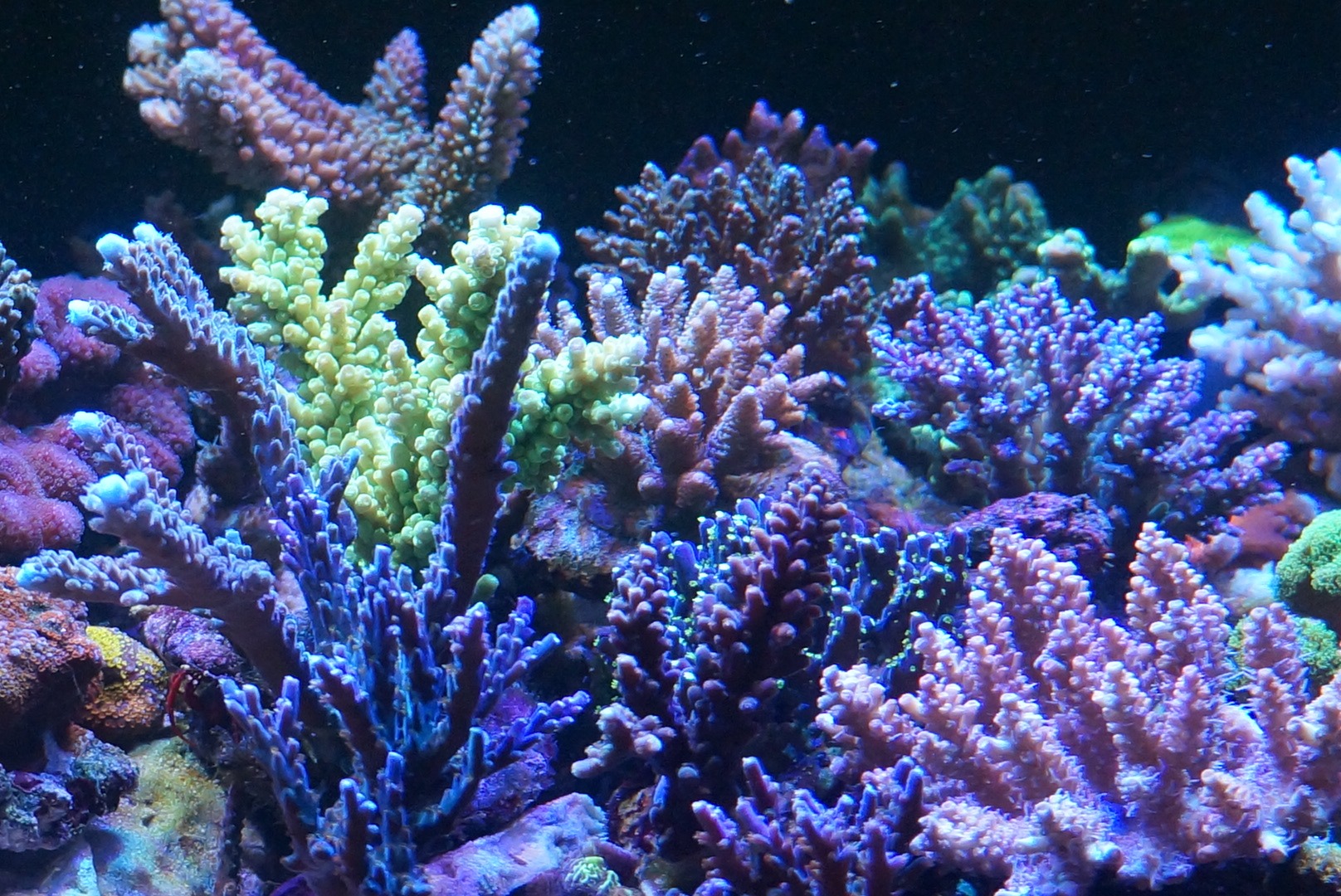 About the lights!
He was very kind in offering us a complete feedback about how he has been lighting his tank, from the past reef LED lights to the purchase of Orphek solutions:
"Over the years of keeping marines I have used various other leds from AI hydras to radions, but was never really
satisfied with the growth and color achievable compared to traditional t5 lights until I purchased Orphek Atlantic v21b,  
which was a huge leap forward and easily outperformed anything I had tried in the past.
I have always viewed lighting as one of the most important parts of keeping a successful reef tank and after
lots of research in to leds, there was no doubt that Orphek was the perfect choice around 4 months ago
I upgraded from my Orphek  v21b to the new V4 and have noticed much better growth and health,
as well as improvements in color, particularly in my acropora corals.  The range of control and
the color spectrums available are outstanding".
and he added
"I am very flattered at the offer as I would like to share how good your lights work over the various forums.
I find them perfect it terms of spectrum, but would love to see how the V4 compairs especially with growth on acropora
the tank has just turned one year old and has run on the v21b since day one. It started out as the ceramic structure
you see in one of the pictures and runs on the balling light method if I can help in any way please let me know.
" Kind regards, Bryan shaw
And if a picture worth more than a 1000 words…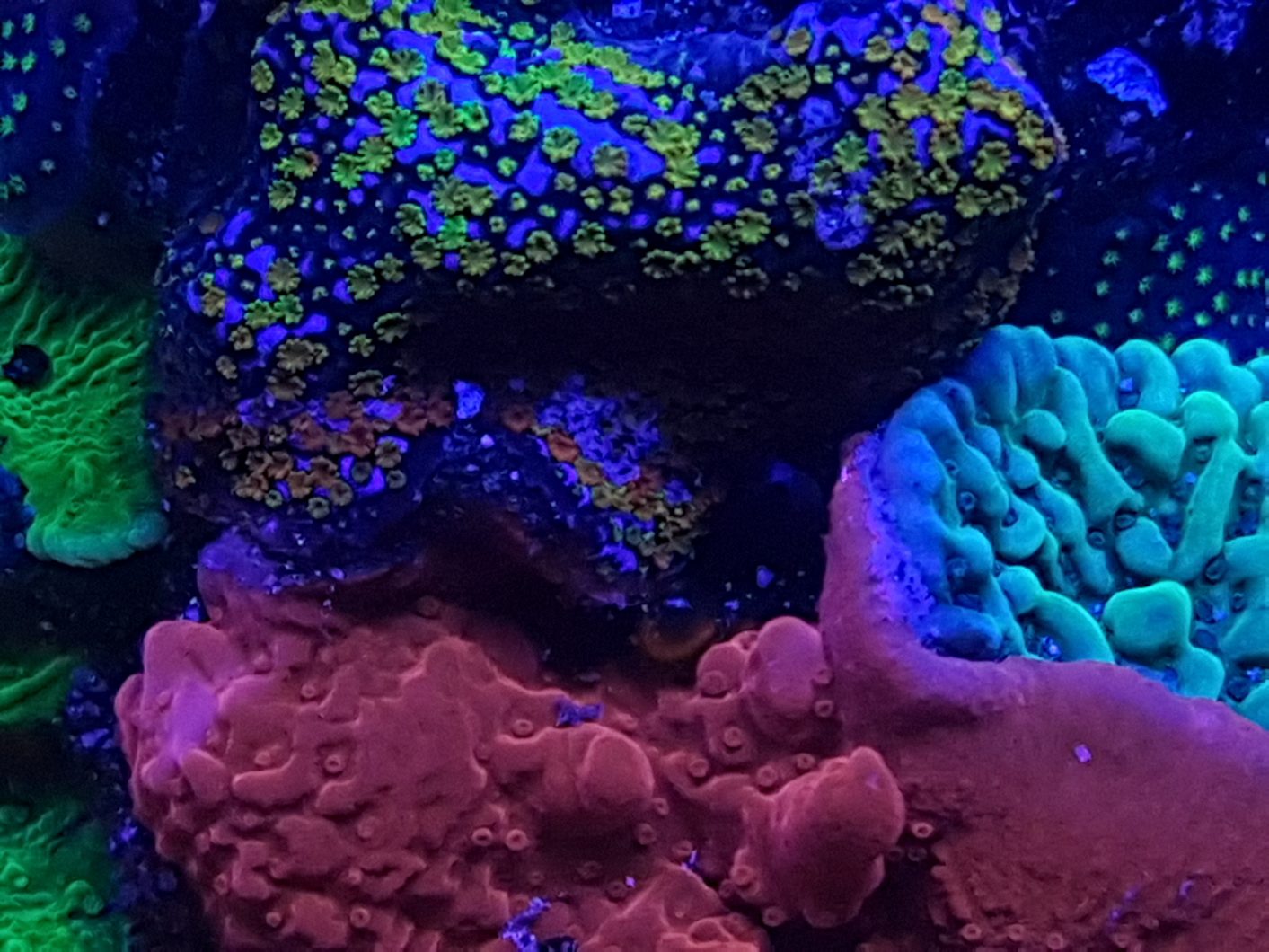 He also sent us the pictures of the marine inhabitants of this tank.
THANK YOU BRYAN FOR YOUR FEEDBACK AND WE HOPE YOU WILL CONTINUE TO SEND US BEAUTIFUL PICTURES OF YOUR CORALS AS YOU PROGRESS!
---
If you are also from Europe or any country around the globe and you are also wishing to:
Improve the quality of life of your corals and marine species
Install a neat and easy to clean fixture
Own not only a conceptual design LED light solution, but a true color & growth technology
We will be very happy to find the best Orphek LED Lights for your tank.
Also if you wish to know more details about our Atlantik Compact unit, Email us to  contact@orphek.com and we will help get you started! You can also reach us by filling our form.
By the way, we all want to see your tank displayed here in our website!