Acropora aculeus (Aussie Neon Green aculeus) ORPHEK'S CORAL OF THE DAY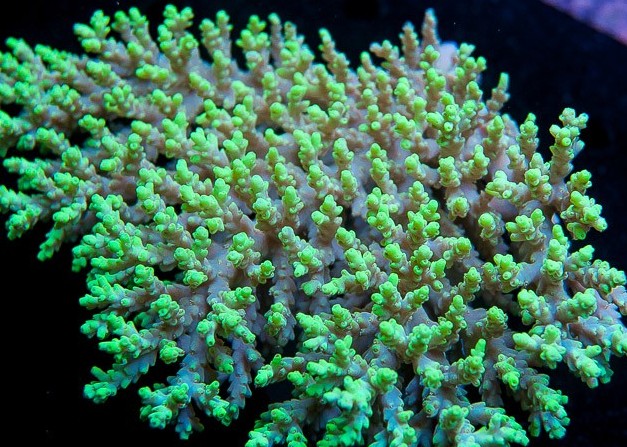 A bright green Acropora specie with rounded thick-walled corallites and distinctive polyps.
Lighting:  Bright lighting of the proper spectrum such as that provided by the Orphek Atlantik.
Water flow:  Moderate to strong.
Ease of care:  Easy
Feeding:  Periodic feeding of phytoplankton, calcium, strontium, and magnesium supplements.  Feed only when polyps are extended.
Compatibility with other corals:  Safe